Authentic celebrations of love and joy for all of our couples and clients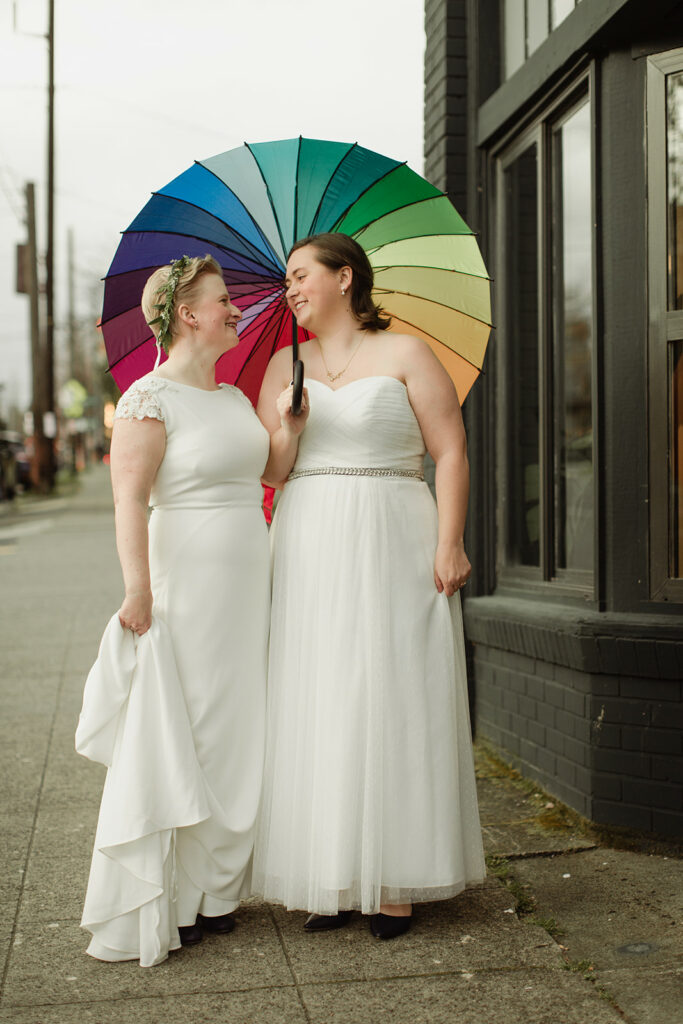 We Believe
Every couple getting married deserves to have a beautiful, stress-free day. In an industry that hasn't always been inclusive, we believe in making weddings joyful for all couples. We look beyond traditional labels of "bride" and "groom" and instead support the couple, no matter what that partnership looks like.
Our services have something for every tradition, budget, style and celebration type. We think that exceptional event planning and coordination can and should be accessible for everyone to enjoy and incorporate into their celebrations. Authenticity + Joy are at the core of our values at Modern Aisles, for both our team and our clients.
Our Mission
Modern Aisles supports all types of weddings and celebrations, through light-hearted and detail-oriented services that put your community at the center. We support authentic and powerful celebrations. We bring our full selves to the work, and respect and uplift your vision, identity and traditions.
Sunni and Elyse are joy seekers, adventure lovers, celebration extraordinaires and queer dreamers who believe that all couples and families deserve to be celebrated fully through life's big moments. We meet folks where they're at, bring our lighthearted energy to the planning process, and show up joyfully on your big day.
Community in Focus
Our business supports and re-invests in our broader Northwest communities. We are a queer and Native-owned business operating on Duwamish territory, and almost all of the weddings we've supported take place on Coast Salish territory. Modern Aisles reinvests 5% of our profits to Native- and tribal-run organizations. We're always looking for new entities to support, so please send ideas our way.
By choosing Modern Aisles, you're spreading joy beyond your own wedding – you're investing back in resilient communities in the places we love and call home.
Ready to Start Planning?
Sign-up for a free consultation!