Virtual wedding celebrations from anywhere!
What We Do
Are you tired of rescheduling your wedding and want to move forward virtually? Do you have family all over the country and world?  Perhaps you want to make your wedding fully accessible, or you just want to go the ultra-budget route for wedding planning. No matter why you're consider a virtual wedding, we will bring it to life. After a year of virtual events and weddings, we genuinely believe a virtual wedding can be as good as in-person, and we love that it is more accessible for family who may not be able to travel.
From planning the tech run-through to suggesting live emcee, we have you covered. Who would have guessed in January 2020 that hosting virtual weddings would turn out to be one of our favorite services?! 
Virtual Wedding Planning Includes:
60 minute initial onboarding session
Hourly support as needed throughout process
Extra touches for personalized engagement for your guests
Tech run through with couple and speakers
Full recording and screen captures
Second virtual host and facilitator
Personalized communications for your guests with Zoom instructions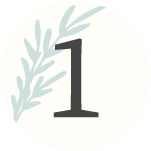 Free Consult
We meet for 30 minutes to assess your needs, your timeline to the wedding date, and how we can best bring your virtual wedding to life.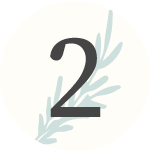 Planning & Prep
Through hourly support, we support your vision, technology needs, personal touches, and provide at least one tech run-through.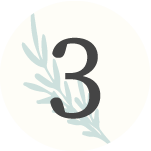 Virtual Wedding!
With our Zoom license and virtual facilitation expertise, we ensure your wedding runs smoothly, feels approachable, and is full of joy!
Be Supportive
Work to make the experience easy for you and your guests, regardless of tech experience.
Be Approachable
Make the tech components accessible and fun so you can focus on the joy.
Cultivate Authenticity and Joy
Design a virtual experience that is truly celebratory and reflects your identities.
Advocate for You
Help you get the resources you need to be present.
Modern Aisles helped us to create the ceremony we wanted, along with a mini-virtual reception complete with toasts, guestbook, photo-booths and dancing! We received so many compliments from our guests, many of whom commented that this was the best Zoom celebration they had been a part of!
Explore Our Other Packages
Wedding Coordinator
We execute the details while you enjoy your special day! 
Micro Weddings
Supporting smaller weddings through planning + coordination.
Partial Planning
Our most popular package includes wedding planning + coordination.
Ready to Start Planning?
Sign-up for a free consultation!